UPDATE 3-25-2020
Lead-Times Alert
While most of the manufacturers we represent are considered to be essential businesses and continue to operate we are being made aware of raw material shortages throughout the supply chain, world-wide. We are currently not able to accurately identify which end products will be affected. Please be assured that when we are informed of specific delays to your orders we will advise you indiviually as soon as we can.
We will continue to provide updates here as information becomes available.
COVID-19
Insulation Supply Company continues to be staffed and operational. The governor of the state of california has issued an executive order calling for all citizens to shelter in place, with some exceptions. The Executive Order specifically exempts business involved in 16 federally designated sectors of the US economy.

Those industry sectors are described in the Department of Homeland Security site document "Identifying Critical Infrastructur During Covid-19".
We are exempt as we participate in one or more of the sectors listed including:
Insco is an ECIA member!
Don't risk your product, your customer, or your reputation. Look for the "Authorized Source" logo to ensure you purchase from a legitimately authorized company. Authorized sources are your safest source for any electronic component.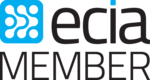 Insco's Award Winning Service
AS9120B Certified
We've been serving the aerospace and electronics industries since 1952. We understand your stringent requirements and we have the resources and know-how to provide you with factory new, fully traceable products on time, this time and every time.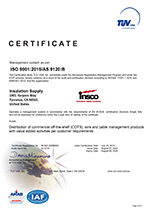 When you need superior cable management...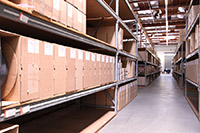 ...we're ready to deliver! When you require top quality parts and award-winning service, you can rely on our vast inventory and experience. We will deliver the right product to the right place at the right time with no surprises, to any continent (except Antarctica).
We are an authorized stocking distributor for many of the industry's top manufacturers including: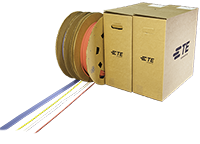 Zeus
Brady
Federal Mogul/Bentley Harris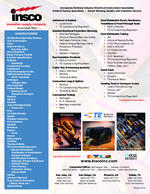 We stock a huge variety of products such as:
Heat shrinkable tubing, molded boots, breakouts, transitions & seals
Solder sleeves and other interconnect devices
Wire identification solutions
Industrial labels and printers
Static control materials and equipment
Heating tools and equipment
Industrial resins, adhesives and epoxy systems
Fasteners
Search our inventory. If you don't see it, call us anyway. We can order it for you and, when appropriate, we can even schedule shipments for your convenience.
We also post a list of overstock parts that's definitely worth looking at. Call us for special pricing on these parts. Don't forget to mention you found them on the overstock items list.
NOTICE: Insulation Supply Company does not sell or otherwise share your personal information. We do save information provided to us through email via the Contact Form below for the sole purpose of responding to your specific request for information.
Please let us know how we're doing by taking our five question survey
Let's get started. Contact us today!
800-
457-7715